Flap Barrier gate is a commonly used type of gate equipment for pedestrian passage gates. Generally, there are professional engineers in the gate factory to implement the installation. However, the wing gate installation also needs to have certain conditions. The most important points are summarized as follows:
1. The size of the installation flap wing gate is well determined:
firstly, according to the customer's requirements, the gate manufacturer gives the corresponding technical parameters of the flap barrier gate, and according to the customer's request, the barrier gate installation scheme is given, and the size of the flap gate chassis is clearly understood. The installation site width is estimated to be able to install several gate passages.
After these calculations, the accurate installation dimensions are given, which will not affect the installation of the wing gates in the later projects. Because the installation site is wide in size, more parts can be added. If the guardrail is narrow, it will be difficult to install.
2. Flap barrier installation and wiring situation:
The customer should go to the open line or the dark line. This is very important to communicate with the customer. Take the dark line. Each channel should take two 6-8 points PVC pipe, one for the strong power, that is 220V power supply, and If one goes weak, the connecting line and the network cable will be inside this tube. The connection line is generally not too long, and the longer it is, the worse the communication effect is.
3. Flap barrier gate fixing method:
Each time the wing gates are marked, they are placed in strict accordance with the factory order, and the order cannot be reversed. According to the original direction, the direction of entry and exit is fixed, the ground should be level, and the unevenness must be adjusted or re-grounded. The vertical direction should also be parallel and consistent. Otherwise, the machine will alarm when the camera is not in use. The four expansion bolts of each machine are fixed, and there must be no looseness, which is firm and reliable.
4. Complete the wing gate background management system registration:
When there are multiple channels, it is recommended to use the switch. The number of channels should not be less than the number of switches. That is, the 3-channel wing gate should select at least 4 or 8 switches, network, download the software, and establish the background. Manage the system, register the corresponding card, mark it, and keep the registered information for later batch import. Follow the software background step by step, the card issuer and CD must be kept.
5. Test the Flap barrier gate:
The machine debugging is also the key. Check whether the machine cable is plugged in, whether there is looseness, whether the card registration is successful, and each channel should be swiped.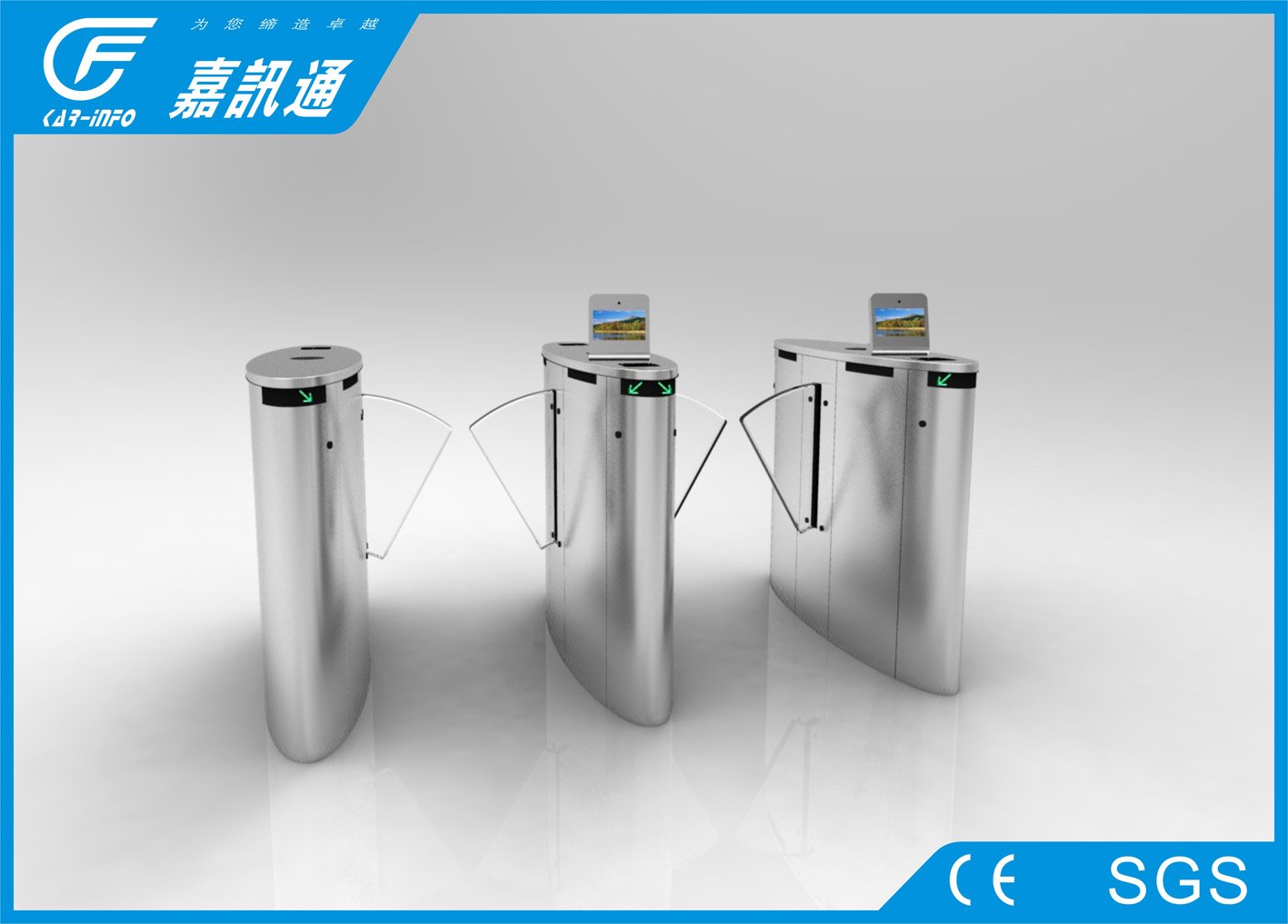 If there are any questions, please feel free to contact with me for more details.